Why Roofing Contractors Trust QDEK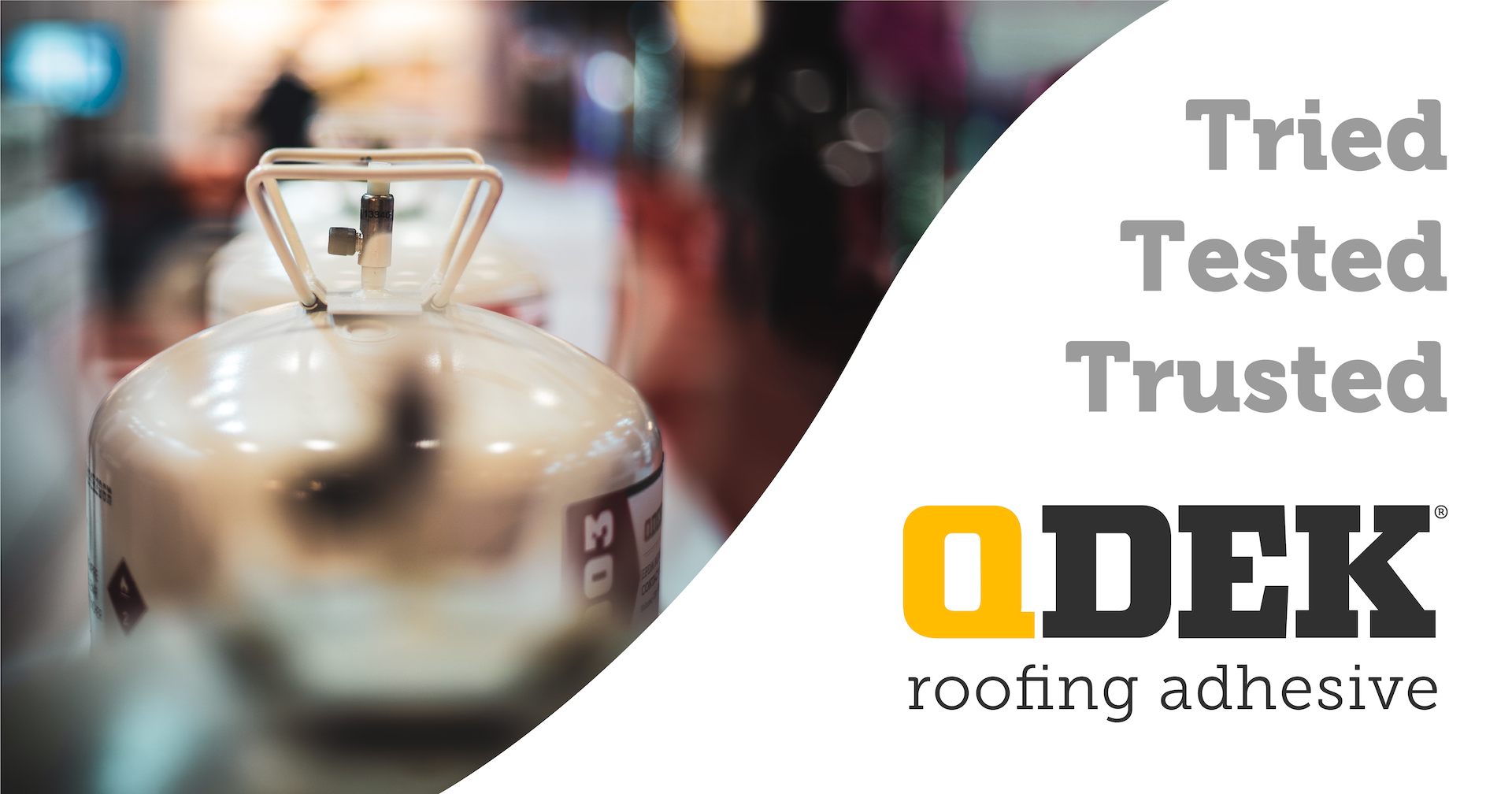 Roofing is hard graft and we're on a mission to make it easier. QDEK is driving a revolution in roofing and we've engineered the toughest adhesives on the market to save you time, effort and money. Our spray systems have been developed to suit almost all single ply roofing membranes, giving you all you need under one roof as tried, tested & trusted industry experts.
Whether you're priming, insulating or bonding membranes, you'll always be able to trust in QDEK…
We're industry experts: We're a forward-thinking team of industry experts, passionate about
making roofing faster, cleaner and safer. Our Innovation Centre is where the magic happens – all of our products are vigorously tested and refined until we're confident that we've achieved unrivalled bonding performance. We don't believe in taking shortcuts, we believe in continuous improvement: that's why we research, test, evolve and repeat until our adhesives yield peak results.
We're Serious about Safety: We know roofing and we know the risks that come with it. When you're working up high, we don't want you to worry about anything else. That's why we've developed a range of 'Healthy Adhesives' to reduce the Volatile Organic Compounds (VOCs), pioneering non-chlorinated formulas with a sharp reduction in carcinogenic elements. We want you to breathe easy with the knowledge that we've put the work in so you don't have to. Just look out for our 'Healthy Adhesive' symbol, representing QDEK's commitment to making bonding cleaner & safer for you.
We're the Ergonomic Option: If there's one thing we believe in, it's ditching the roller and bucket and switching to spray! QDEK have engineered a first-class canister, hose and gun system for adhesive application that means you no longer have to suffer those aches & pains you're used to with roll-on adhesives. You don't need us to tell you that spray = speed either – so expect a massive reduction to your working day too. It's time to say goodbye to kneeling, bending and stretching. Thank us later!
We're Training the Trainers: QDEK believes in the 'Train the Trainer' approach. We invest time into building relationships with distributors, educating them in how to confidently use our products. We offer on-site demonstrations, and during COVID-19 we're happy to deliver virtual sessions to support social distancing requirements. Put simply, we provide the best technical training so distributors can train roofers the right way and get the most out of QDEK innovation.
Join a Roofing Revolution with the Pros
The QDEK range covers all your flat roofing needs and our promise is simple: faster, cleaner and safer application, every time. Our trusted experts are on hand to help and would love to hear from you! If you have any questions about our products then please get in touch or browse our full range of products here.