Roofing Contractors & Merchants
---
The Roofers Revolution.

Faster, Cleaner, Safer
Single-Ply Roofing Every Time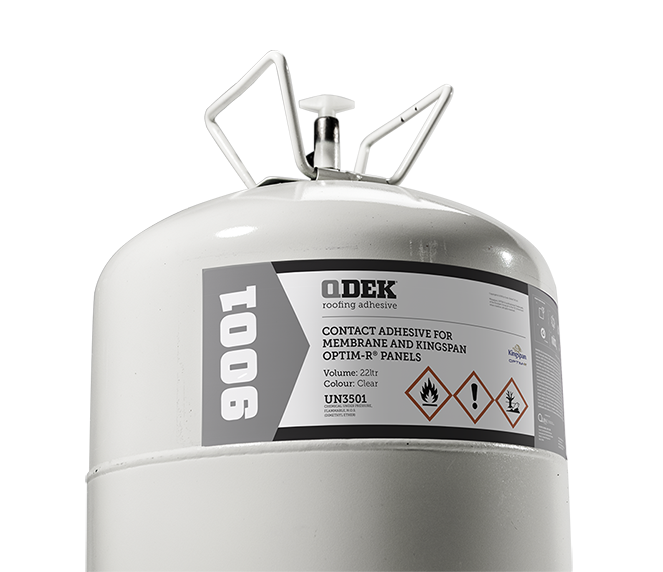 WHY ROOFERS CHOOSE QDEK
---
Single-ply roofers work with different membranes every day. It's hard graft and we get that. That's why we've developed smart spray adhesives that deliver rapid results, high coverage and perform phenomenally on flat roofing membranes. We know the industry and we've engineered bonding solutions that stand out from the crowd and simply do the job better.
Rapid Results: QDEK sprays flash off in less than 2 minutes and is 57% faster than the roller and bucket.
High Coverage: QDEK guns offer 600mm wide application in one pass & a single 22L canister can cover up to 350M2.
Membrane Compatibility: We've covered all bases by engineering high performing products, compatible with EPDM, TPO/FPO, PVC, bituminous, insulation boards… the list goes on.
Zero Waste: No mess, no overspray, no wastage. Spray widths are adjustable, controllable and and our canisters are reusable too.
Safety First: 100% safer than hot works and an ergonomically designed system to reduce body strains and injuries.
---
OUR DISTRIBUTOR COMMITMENT
---
QDEK believes in Training the Trainer: we spend time with sales teams and technical staff to extensively develop their understanding of the QDEK roofing adhesive system.
We're committed to supporting distributors and will join contractors and clients on site to deliver technical training and demonstrations at your client's premises or even on live projects.
We attend Branch Open Days and support your sales reps with Join Visit Days to build confidence in our products. Our trusted advisors will be on hand every step of the way.
We know roofing & we're on a mission to formulate the most tested, trusted adhesives in the industry.