Join the Roofer's Revolution with QDEK
Join the Roofer's Revolution with QDEK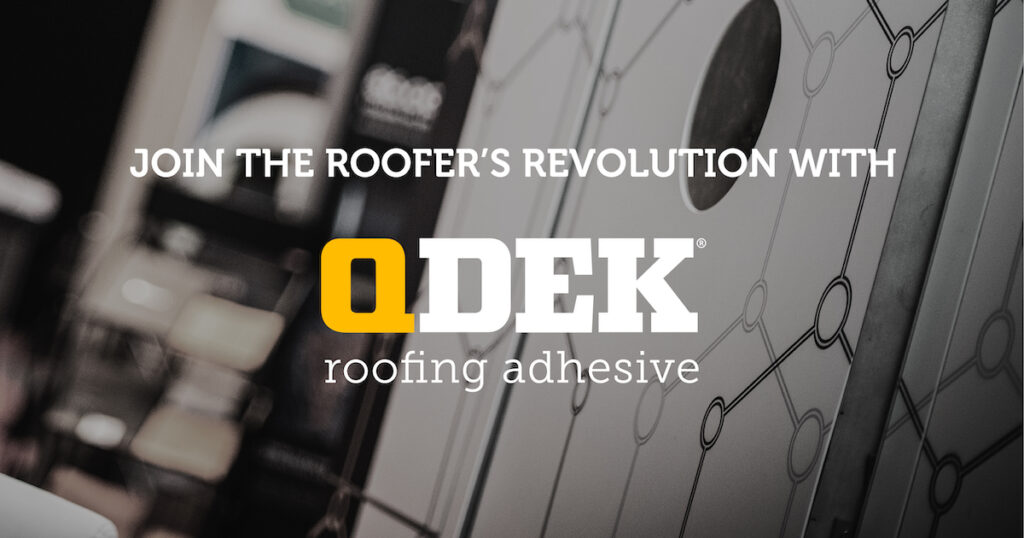 Here at QDEK, we're taking a different approach to roofing. We're pioneering research and development into making roof adhesive that is smarter, cleaner and easier to apply. After all, life's hard enough – so why should roofing be difficult? Whether you're bonding roof insulation, an EPDM roof membrane or a single-sided, we've got solutions that will have you joining thousands of customers in our Roofer's Revolution.
We understand that when it comes to bonding flat roof membranes, you'll need a product that is both versatile and specifically engineered to work its effects upon a particular substrate. Fortunately for our customers, we've grouped our adhesives into relevant bonding methods…
PVC Membrane Adhesive
Roof Insulation Adhesive
Single Sided Fleecebacked Membrane Adhesive
EPDM Roof Membrane Adhesive
Why Join QDEK's Revolution in Roofing?
They are smart. They are cleaner. They yield results that are simply better than the rest. There's lots of reasons why thousands of contractors are joining our Roofer's Revolution. To find out more about our products, contact our sales team who will be happy to make an expert recommendation.