5 Reasons Why Roofers Should Switch to Spray Adhesive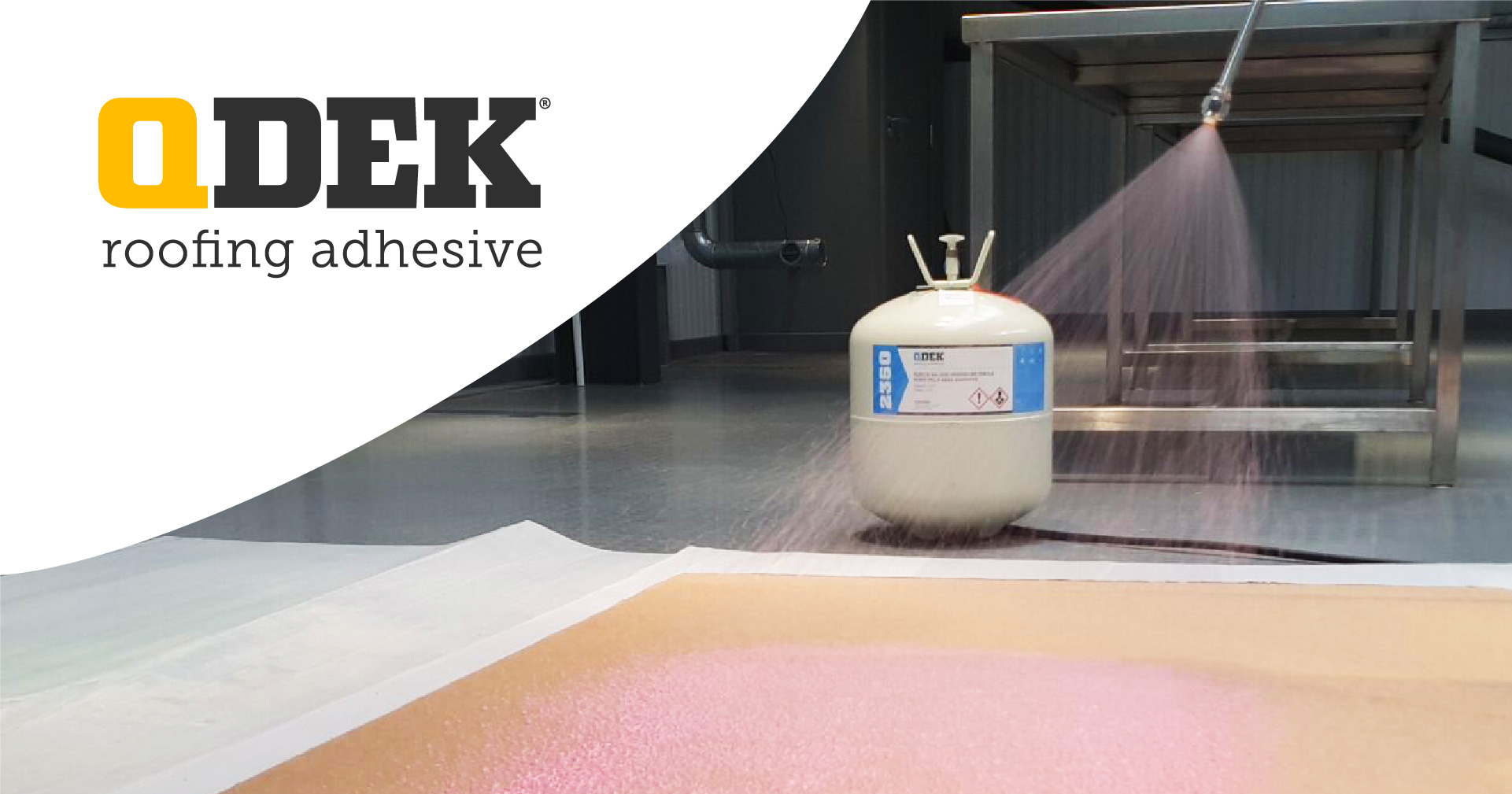 It's time to ditch the roller and bucket. If you're a flat roofer, you'll know exactly how messy traditional adhesive application can be: that's where QDEK comes in. We've developed canister and gun systems that deliver high-coverage, zero waste adhesive application in a fraction of the time. By choosing QDEK, roofers can enjoy up to 350M2 coverage with a single 22L canister – it's a no brainer.
WHAT'S IN IT FOR ME?
Rapid Results:
Efficiency is a top priority in roofing. Working against the clock and weather isn't easy, so we've developed a kit that's 57% faster than the roller and bucket. How? QDEK sprays can flash off in less than 2 minutes. Compare that with the usual 25 minute wait for a roll-on and there's no contest. We also do single-sided adhesives that spray directly onto the roof deck with no need to even spray the membrane. Told you we're fast.
High Coverage:
Did you know our guns offer 600mm wide application in one pass? The pressurised gas system is designed to propel the adhesive for quick, safe and effective application. With a 22L canister covering up to 350M2, it really couldn't be any more high coverage if we tried.
Compatibility:
Every day is different for a flat roofer. The work is so varied and we've covered all bases by engineering high performing products, compatible with all wide range of membranes. From EPDM, TPO/FPO, PVC, bituminous, insulation boards… are we boring you yet? We've even developed a system approved by Kingspan to bond their OPTIM-R® system.
Zero Waste:
No mess, no overspray, just good clean application. Forget the days of messy work and long clean-ups. QDEK systems give the user full control and flexibility over application by allowing you to tailor the width of the spray, so you can treat areas from 1" to 20" depending on the job at hand. Our canisters are reusable too: just make sure you store them safely and you'll never waste a drop.
Safety First:
100% safer than hot works. We've developed a system to eradicate the risks associated with hot works and let you relax knowing you're working with ultra-safe equipment. We're going that step further to take care of your wellbeing too. QDEK canister and gun systems are ergonomically designed so you don't have to bend or kneel on the job. Wave goodbye to those aches and pains and look after yourself with this smart kit.
Join the Roofing Revolution
The QDEK range covers all your flat roofing needs – our spray adhesives and primers are specially designed for the bonding of single ply membranes, insulation boards, self-adhesive membranes and vapour control layers. Available in 13.7L and 22L canister systems, our promise is simple: fast, clean and high coverage application.
We're here to help and would love to hear from you! If you have any questions about our products then please get in touch with one of our experts, or view our full range of products here.